Are you frustrated when walking through empty homes because you or your buyers can't envision how to live in the space?
Are you looking for a way to make your home standout and sell fast even in a declining market?
Sell Your Home with Ease Using Our Award-Winning Team
"Reap the Most Out of Your Home"
Fruitful Interiors and Staging is Atlanta's premier luxury home staging and interior design boutique offering all-inclusive services and packages designed to help residential real estate sell fast and at the highest possible price point. Our Fruitful packages offer tremendous value and have an unmatched success rate of transforming stale languishing listings into profitable sales.
Our proven visual marketing system uses a unique combination of Art + Science to help your property "Go to Market" with a competitive edge that is set up to attract the maximum amount of buyers while bringing out the best features in the home.
For a peek into our past results and the Art+Science that goes into how we stage homes, check out our success stories on our project blog.
Contact us today to see how an investment in our Home Staging can reap huge rewards in your home sale.
Let Us turn your new home into your DREAM space
Confused and overwhelmed with all of the decorating options for your new home and don't know where to start?
Furnishing and decorating a new home often comes with a significant investment in both time and money.  By hiring us as your interior designer, we will transform your home into a luxurious space that is a true reflection of your unique personality and taste, without breaking the bank.
Allow us to create your dream space that your friends and family will envy for years to come.
Click here for more details.
VENUE RENTAL FRUITFUL FLEX SPACE
Our creative flex space was designed as an open concept gathering spot that feels luxurious, cozy, and homey. Perfect for intimate events and creative projects. Learn more.
EVENTS & CLASSES
We host courses on home staging, renovations, decorating, and more. Check out the speaker sheet to see some of the topics that are in the works. Request a private 3hr CE Course: Staging to Sell What Every Agent Should Know for your brokerage here.
Join our invite list if you would like to be notified when our next event is open for booking or if you are interested in owner, Lydia Bass, speaking at your event.
T: 770.609.2270 | E: [email protected]
Why You'll Love Fruitful
Our award winning staging looks like magazine worthy interior design, proving not all staging companies are created equal
Our designs are curated for each property and feature beautiful luxurious furniture and accessories that are on-trend
We partner with our clients ensuring exceptional customer service with a personable touch
Our proven success formula is a combination of stunning design, professional photography, and photo styling-all included complimentary in our Fruitful packages
Featured Press & Qualifications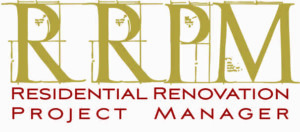 SUBSCRIBE TO FRUITFUL INTERIORS & STAGING COMMUNICATIONS